So I asked some friends to come up with one TV character who they'd love to go on a dream date with… for some it came easy but for others the choice was quite difficult. Because I couldn't pick one I narrowed it down to two… to kick things off let's start with one of my choices: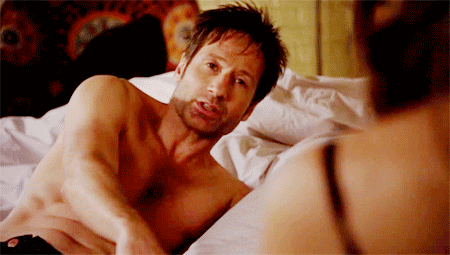 Yup… Hank Moody made it to my top 2.
Name: Henry James "Hank" Moody
Occupation: Writer
Dream Date: Not a planned one. We meet at a bookstore, where I spot him right away since God Hates Us All was one of my favorite books. He asks to buy me a drink which I agree to of course and we end up at a bar where we drink whiskey of course and well… you know the rest.
Next let's talk about one of my friends who literally took 0.2 seconds to come up with her answer… and when I told her to think about it, she said there was no need.
ALLIE
Name: Harvey Specter
Occupation: Lawyer
Dream Date: He picks her up in his Ford Mustang (same car Steve McQueen drove in Bullitt) – He takes her to a low key restaurant because to be honest she actually wants to have a conversation on this date (cause he's not just a pretty face). They talk about family, career, long-term goals… and right before the bill comes she mentions her short-term goal is for him to take her back to his place – because we all know in the end Harvey likes to be dominated in the sack.
RANDEE
Name: Jack Pearson
Occupation: Architect
Dream Date:  To be honest, Randee would be perfectly happy with Jack taking her to a Steelers game even though she doesn't watch football… only because it means she could wake up like this the next morning:
AMANDA

Name: Jake Ballard
Occupation: Director of the NSA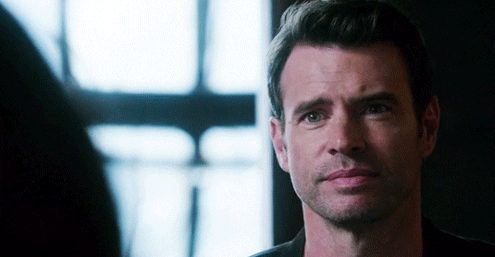 Dream Date: I think Amanda would be okay with the first half of the date to be dedicated to just looking at him – clothing optional. For the second half I would think a good bottle of wine would be involved, some great conversation and a second date marked in the calendar.
ARIELLE
Name: Alex Karev
Occupation: Head of Pediatric Surgery
Dream Date: Their first encounter would be at Seattle Grace Hospital where she brought in a student who had an allergic reaction on Valentine's Day (who remembers that episode?). She would notice him but he'd be pre-occupied with the kid (we're talking new Alex here all grown up) – they'd see each other again later that night at Joe's where they'd have some drinks and get to know each other.
I mean seriously… look at him:
Going to end this one off with my second pick… was a tough choice but if anyone knows me they know how much I want him to come back on one of my favourite TV shows.
Name: Steve/Jimmy
Occupation: Not sure
Dream Date: I must say i'd be perfectly fine with cooking a nice home-cooked meal in the Gallagher kitchen – bang back a couple of beers and enjoy some good old fashioned conversation with this crazy sexy man.
Big shoutout to Aww Sam for her Celebrity Heartthrob Valentine's Day Balloons.